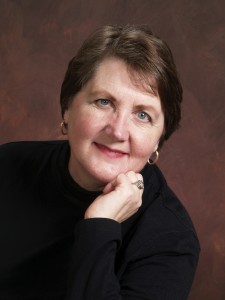 Neva has enjoyed a variety of life and educational experiences. She lived abroad for a few years in both Belgium and Israel. She learned to read, write and speak modern Hebrew at the Hebrew University  – well enough to communicate with neighbors and businesses. The experiences in those countries taught her to appreciate the religions and cultures of other countries. Her favorite college courses were history and psychology.
As a minister's wife for eight years, she learned people's challenges as well as joys are similar and yet unique to their personalities and environment.
She worked eight years for a high tech firm, which helped develop her skills on the computer.
Her life now is centered on the various aspects of writing. She is currently revising her novel and hopes to publish it soon. Neva's short story, One Small Sentence is included in the anthology released in December 2015 of the California Writers Club, Tri-Valley Branch. The newest book is Voices of the Valley: Word for Word. A poem, My Path, was published in the 2013 Anthology of the California Writers Club Tri-Valley Branch, Voices of the Valley:  Encore.  One of her publishing successes is a true short story, The Christmas Tree, was published in the 2013 Harlequin anthology A Kiss under the Mistletoe. The editor and compiler is author Jennifer Basye Sander.  An excerpt of her novel, Against the Wall, formerly named, My Side of the Wall, appears in the anthology Written Across the Genres, edited by Julaina Kleist-Corwin. It's available on Amazon.com.
She is a member of a writers club and served as membership chair for three years. Participation in a critique group, regular writing classes and reading books about writing help hone her skills. The camaraderie of other writers and their encouragement have proven invaluable.
She lives in northern California with her husband and is glad her son lives close enough to visit often. They encourage her to pursue writing.